July 7, 2009
May 12, 2009
1. Check the manual that came with your dishwasher; many models have internal heating elements that allow you to set the water heater to a lower temperature.
2. Let your dishes air dry. If you don't have an automatic air-dry switch, turn off the control knob after the final rinse and prop the door open a little so the dishes will dry faster.
3. Make sure your refrigerator door seals are airtight. Test them by closing the door over a piece of paper or a dollar bill so it is half in and half out of the refrigerator. If you can pull the paper or bill out easily, the latch may need adjustment or the seal may need replacing.
4. Cover liquids and wrap foods stored in the refrigerator. Uncovered foods release moisture and make the compressor work harder.
5. Move your refrigerator out from the wall and vacuum its condenser coils once a year (unless you have a no-clean condenser model). Your refrigerator will run for shorter periods with clean coils.
6. Wash your clothes in cold water using cold-water detergents whenever possible.
7. Use the cool-down cycle to allow the clothes to finish drying with the residual heat in the dryer.
8. Be sure to place the faucet lever on the kitchen sink in the cold position when using small amounts of water. Placing the lever in the hot position uses energy to heat the water, even though it never reaches the faucet.
9. If you purchase a gas oven or range, look for one with an automatic, electric ignition system. An electric ignition saves gas because a pilot light is not burning continuously.
10. Use small electric pans or toaster ovens for small meals rather than your large stove or oven. A toaster oven uses a third to half as much energy as a full-sized oven.
Contact us today! info@archwoodproperties.com or 214.923.0261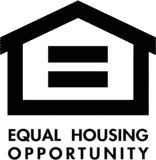 May 7, 2009
May 6, 2009
May 4, 2009
April 30, 2009
October 22, 2008