It's nearly prime season to sit out on your back patio and enjoy the awesome spring weather.  What?  You don't have a patio?!?!  It's definitely a good time to evaluate your yard for what potential patio space you have.  Plus, having a nicely done outdoor living space is a major plus for resale.  On average, deck/patio additions create a 45% return on investment, but that other 55% spent can be accounted for in terms of enjoying your outdoor space and the money you save by hosting an event rather than going out on the town. 
Outdoor living projects are becoming more and more popular and is a great way to expand your living space at a much lower cost than remodeling or adding on to your interior space.  With home construction costs averaging about $95 per foot, decks and patios range from $15-33 a foot.  Make sure to but your ambitions, spontaneity and impulsiveness to the side and really study your space.  In choosing the perfect placement for your patio, you want to consider these factors:
  Sun exposure.  Are you going for a sunny space to catch some rays or are you looking more for a relaxing, shady spot.

Neighbor exposure.  Do you really want all your 'dirty laundry' to be convenient for snoopy neighbors?  You know that kid that always kicks the ball over the fence and into your yard?  Would your guests' heads be possible target for that ball?  Patios are often meant for a relaxing alternative to indoor living, but if the location is poorly planned, it may not be all that relaxing. 

Crowd. On average, how many people would you typically entertain using this space?  This will definitely help you plan out the amount of space you want to use. 

Convenience.  Is the location suited for your ideal patio in terms of not only sun exposure and size, but in terms of convenience to the kitchen or main living area for entertaining?

Stuff.  What kind of furniture, patio accessories will you have out there?  Table, chairs, grill, outdoor bar?  Make sure there is enough room for all the amenities and for people to move freely. 

Regulations.  Very important!!!  It's necessary to check with your local neighborhood and HOA bylaws about zoning and and any regulations that will affect the construction of your patio. 
Remember, a large portion of cost for such a project is the labor and there are plenty of do-it-yourself methods that might be a cheaper option for you.  It's definitely worth saving hundreds of dollars to put in a few hours of your own hard work!
Contact us today: 214.923.0261 or email us: info@archwoodproperties.com 
www.archwoodproperties.com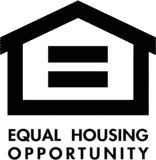 Contact us today: 214.923.0261 or email us: info@archwoodproperties.com 
www.archwoodproperties.com