Society's awareness of better health isn't just in changing your diet and lifestyle, but now is also in the way you live in your home.  Health-conscious methods are expanding into the home-building industry, particularly in the custom homes.  Healthier home improvements can be broken into four categories: air, water, odor/fumes and lighting.
You may not put much thought into the cause of certain breathing and respiratory deficiencies, but it's important to  stop and evaluate the air you're breathing within your home.  Pollutants are two to five times more concentrated indoors as opposed to outdoors, and consumers should seriously consider improving their air quality within the home.  Solutions are buying more-advanced allergy filters that will control  the particles and pollutants flowing freely into our air or to control the humidity with a dehumidification device.  Ventilation fans are equally important as they remove stale, humid air from the home and replace with fresh, clean air.  Thinking of updating your home with fresh paint, new cabinets or floors? Look into using low Volatile Organic Compound (VOC) materials that emit less gasses into the air we breathe every single day.
Haven't really considered how much the water quality in your home affects you?  In order to purify your drinking water by removing particulate matter and harmful minerals, you should invest in a carbon fiber and reverse-osmosis purifying unit.  Do you have particularly hard water in your home?  Did you know that hard water is damaging to your skin tone and texture?  They make a water softener for your entire house that will remove calcium, magnesium and the like, while also prolonging the life of your appliances and plumbing fixtures. 
You may be thinking, how does lighting really affect my health?  For one, when using high-wattage light bulbs in your home, it increases the amount of heat produced which then can lead to dry skin.  Replace your old light bulbs with soft light-emitting, compact florescent light (CFL) or LED light bulbs and fixtures in order to maintain a healthier environment.  If you're thinking of remodeling, go ahead and add a  skylight to allow some of the natural light in.  A bright and cheery living environment significantly improves your quality of life!
Take a moment and reflect on all the possible toxic sources in your home and look into removing those from your home and replacing them with a healthier option! 
Contact us today: 214.923.0261 or email us: info@archwoodproperties.com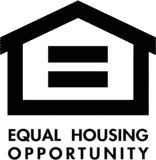 1